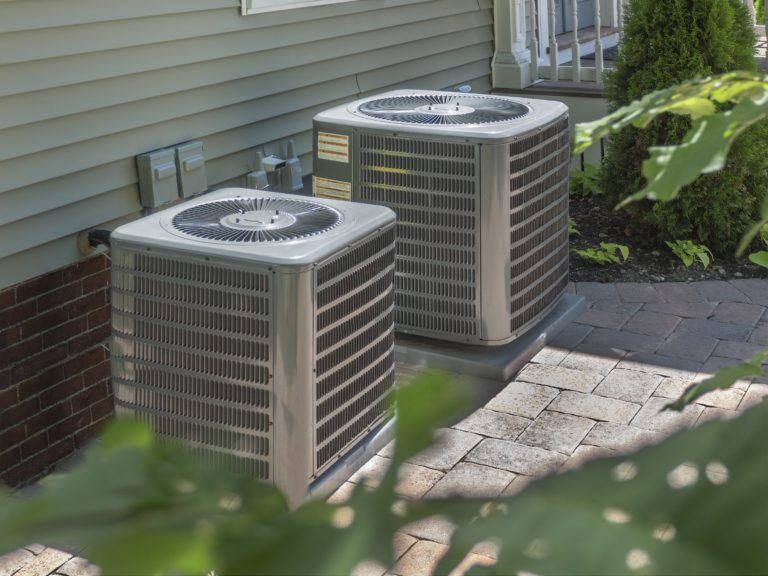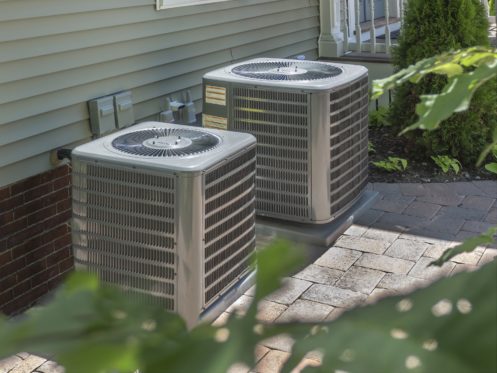 As beautiful as your home and gardens may be, you likely still have to deal with wires, utility meters, and your outdoor AC unit. All of these components contribute to the safety and comfort of your home. However, they're often messy and unpleasant to look at. Air conditioning units especially take up a lot of room and can change the look of your flower beds or the way you cut your grass. Here are a few easy and fun ways to creatively hide your AC unit.
Simple Fencing
A great way to cover your AC unit is with fencing. Purchase your favorite style from your local home improvement store and set up a little box around your unit. Make sure to leave ample room inside the box so none of the material is touching your air conditioner. You should also install a door or make it easy to dismantle so technicians have easy access to complete repairs and maintenance. Fencing is a great way to keep debris from accumulating on or near your unit. You'll also have less trouble with pests like birds and squirrels.
Trellis
If you're looking to add more green space to your garden or patio, consider installing a trellis around your AC. This is a convenient way to minimize how often you have to trim the vine plants in your backyard. Trellis panels are relatively inexpensive and come in a variety of styles. They're also easier to manage and cut down to size than panels of wood fencing. Using a trellis will also ensure you have constant access to your AC in case of an HVAC emergency during the summer.
Store-Bought Cover
Skip all the woodworking and construction by instead investing in a store-bought AC cover. Amazon and Wayfair carry an extensive list of interesting and fashionable AC covers in cedar and hardwood. These are perfect if your AC is right in the middle of your garden. You can easily set up your AC cover before a big event or when you plan to entertain guests. These covers will also keep children from otherwise disturbing your air conditioner. Store-bought covers are often pricier than making your own. However, they save you time and can be conveniently delivered right to your door.
Flowerpots
Do you have a lot of potted flowers lying around? Move your beautiful florals to your air conditioner. This technique works especially well if you have large pots that stand higher than a foot tall. Arrange your flowers next to or around your AC, ensuring none of the pots are directly touching the unit. You could even use a trellis or fencing to hang flower boxes. Whenever you check your flowers, be sure to wipe away debris or leaves that have fallen on your AC. Moving your flower pots together is a great way to add more color to your yard while hiding your AC unit.
Storage Area
Depending on where your AC is located in your yard, you can turn it into convenient storage. Many residential homes don't have the space for a shed on the property. Rather than storing everything in your garage, create a storage area around your AC. You can box in your unit with decorative, airy fencing and then build a shelf of storage above. This is one of the more creative ideas on this list as it gives you full control of the shape and style of the structure. No matter how you design your AC cover, ensure that you have enough breathing room around the unit.
Shrubbery
Air conditioners are often installed right next to the home in a grassy, flat area. If your AC isn't near your patio or garden, consider planting shrubbery or small bushes. You could even plant tall ornamental grass in pots for easy maneuverability. Planting shrubs will take attention away from your AC unit and add more personality to your yard. You also won't have to worry about mowing too close to your unit if you use mulch or gravel. This is a great option if you're looking to effectively hide your AC unit from the street.
AC House
If you're a craftsman looking for a challenge, consider building your AC its own little home. Imagine a structure like a doghouse but without the door or nametag. AC houses are beautiful little garden structures that add personality to your yard and home. You can easily make it out of the extra materials you have lying around. Paint and decorate it as you please to match your garden or siding. AC houses are a wonderful choice no matter where your AC is located.
Mosaic Screen
While wooden cover options are abundant, you can easily find a more unique option. Mosaic screens are a modern garden's best friend. Make your own out of recycled materials or buy pre-made mosaic sheets from the home improvement store. Use thick, white fencing as a framework and assemble glass pieces inside to create a shiny, eye-catching masterpiece. Mosaic screens are a perfect choice for highly developed gardens with a lot of statues and art pieces. With the proper care, this cover will last you years if not longer. Hide your AC effectively with a gorgeous, handmade mosaic screen.
Protecting Your AC
With enough research and patience, you're sure to find the perfect way to hide your unique air conditioning unit. Use wood pallets, fencing, lattice, and more to cover your AC no matter where it is in the yard. It's important to note that no matter which cover you choose, your AC should always have enough room within the structure. Your fencing shouldn't hug your unit or otherwise confine it.
Air conditioners need room to release gasses and gather air for your home. Blocking the unit's airflow will affect its ability to cool and put an unhealthy amount of stress on the system. Additionally, if your unit is in direct sunlight, strive to create a cover that grants shade. Dangerous levels of external heat can cause system malfunctions and lead to HVAC emergencies. If you have any questions about the safety of your AC cover, ask your HVAC technician to examine it the next time they're out on a service call.
Reliable HVAC Company
Fusion Plumbing & Air is your best choice for exceptional heating and cooling services in Tucson, AZ and the surrounding areas. Since 2019, we've satisfied countless customers with our services and professionalism. We strive to guarantee an exceptional customer service experience from the moment you call us until the end of the job. Our NATE-certified technicians have decades of experience in the field and always use the highest quality products.
We will expertly take care of your HVAC repairs and maintenance needs. Our team can even handle plumbing services, including drain cleaning, gas line repair, and water heater installation. We're dedicated to ensuring you're comfortable, which is why we offer fast 24/7 emergency repair service. Fusion Plumbing & Air is ready to handle all your residential and commercial indoor comfort needs. Call today to schedule your appointment.