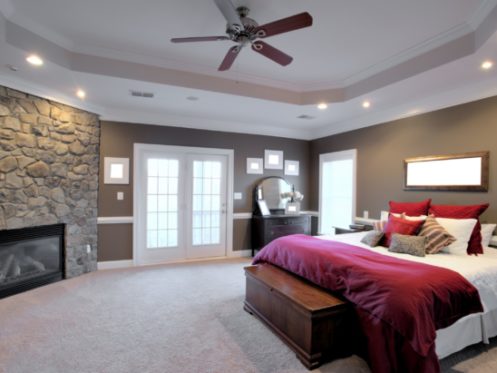 When you need any kind of HVAC service in your Tucson, AZ area household, it's important to find reliable contractors. If you simply go with the first HVAC company you find, they could end up being unprofessional or dishonest. They might also use low-quality parts or regularly do shoddy work. Since the health of your HVAC system is so integral to your home's overall comfort and functionality, it's worth the time and effort to find reputable professionals. To find the best possible HVAC company in the area, there are several steps you should take. And if you make the right choice, it could save you lots of money and frustration in the long run.
Step One: Ask for Referrals
If you're looking for a quality HVAC company, asking your friends and family members for recommendations is a great first step. Talk to anyone whose opinion you trust and find out if they've had good experiences with any local HVAC contractors. This information will be especially valuable if anyone in your life has recently needed the same HVAC service that you currently need. You may also want to find out if anyone you know has had a particularly negative experience with an HVAC company in the area. That way, you'll know to avoid working with that business.
Step Two: Research Reviews and Testimonials
Whether or not you've gotten any recommendations from friends and family, a prudent next step is to do some research online. Once you have a couple of potential HVAC companies in mind, you should take a look at some of their customer reviews and testimonials. Thanks to the prominence of the internet, there's plenty of information available online for the vast majority of HVAC businesses. And by checking out what past customers have to say about a company, you can get a good idea of that company's overall quality. When choosing contractors to work with, you'll want to find a company that leaves most or all of its clients satisfied. Even the best companies may have a negative review or two, but if unhappy customers look to be the norm, then you'd probably be better off looking elsewhere for your HVAC services.
Step Three: Verify Licensing and Certification
Once you find an HVAC company that you're interested in potentially working with, there are a few more steps to take before you make a final decision. First, you should verify that the company's HVAC contractors are licensed and certified. The health of your HVAC system is extremely important, so you need to ensure that the technicians working on it have a sufficient amount of training and experience. And if the contractors are licensed and certified, you'll know that they at least have the minimum qualifications for the work. When you first get in contact with a new HVAC company, asking them about their licenses and certifications is a prudent first step. That way, if it turns out that they aren't qualified, you can move on to a different company without wasting any more time.
Step Four: Ask About Experience
Another important step in selecting a quality HVAC company is asking potential contractors about their experience. For one, it's good to know how long the company has been in business. Granted, it shouldn't be a dealbreaker if it's a relatively new company, but if an HVAC business has been a staple in the community for decades, it's usually a great sign. You should also make a point to ask about the company's experience with the specific type of HVAC work you require. For example, if you need a new furnace installed, you'll want to work with contractors who have plenty of experience with similar installations.
Step Five: Secure an Upfront Estimate
Before you make a final decision on hiring an HVAC company, it's always a good idea to get an upfront estimate for the project. The majority of reputable HVAC businesses will be happy to inspect your household and give you a comprehensive pricing estimate. During this process, the experienced contractors will examine your HVAC setup and evaluate the specifics of the service you need. After finishing the inspection and gathering information, they should be able to present you with a thorough breakdown of the job. This should include itemized pricing estimates as well as a rough estimate of how long the task will take.
If saving money is a high priority for you, it's never a bad idea to get pricing estimates from two or three different companies. That gives you the best odds of getting a reasonable deal on the project. Plus, if there's one company you really like, getting multiple estimates will make it a bit easier to negotiate the price.
Step Six: Ask About Warranties and Guarantees
After you've gotten upfront estimates from one or more HVAC companies, the last thing you should do is inquire about warranties and guarantees. If you're having an HVAC appliance installed or repaired, it's crucial that you're receiving some kind of warranty for the work. That way, you're protected if the system breaks down or has a major mechanical problem a few weeks or months down the road. With a quality warranty, the same HVAC contractors who did the job will be obligated to fix most problems that come up throughout the course of the agreement. Ideally, the company will include a warranty covering parts and labor for at least a year or two. You should also ask if there are any specific guarantees offered by the HVAC company. With many businesses, there will be some kind of promise relating to your overall satisfaction or the quality of the equipment you purchase.
When an HVAC company is willing to provide you with a generous warranty and guarantee, it shows that they have confidence in their products and work. Usually, those businesses end up being the ones that you can trust to provide quality service.
You Deserve the Best
When you're selecting an HVAC company to work on your Tucson home, you shouldn't ever need to settle for subpar contractors. It takes some time, effort, and persistence to find quality contractors, but when you do, it can benefit you for many years. Once you discover an HVAC business that does exceptional work, you can continue returning to those professionals for all of your HVAC needs down the road. And that ongoing relationship can save you lots of money, time, and frustration.
In the greater Tucson area, you can always depend on our team at Fusion Plumbing & Air for all of your HVAC needs. Since we opened our doors in 2019, we've been providing a variety of excellent services. If you need heating, air conditioning, plumbing, drain cleaning, or water filtration services, our skilled team will be glad to assist you. You can trust our team to arrive on time and treat you and your property with the utmost respect and professionalism. Contact us at Fusion Plumbing & Air today to learn more or schedule an appointment!